Morrowind: Hints (English)
English адаптация Morrowind
#1 amicable
Отправлено 07 декабря 2016 — 06:25
Всем, доброго времени суток!
Собственно говоря не нашёл подходящей темы для своих вопросов, поэтому создал новую, заранее сорри за нубство >
Авторизуйтесь для ответа в теме
#2 gkalian
Отправлено 07 декабря 2016 — 07:42
Просьба подсказать как мне решить эту задачу? Если эти не подходят, куплю Steam версию игры. И как добиться широкоформатного разрешения 1920*1080?
Заранее благодарен, рассчитываю на компетентную помощь в этих вопросах)))
Упростите себе задачу, купите в стиме. И потом поставьте MGE себе.
#3 amicable
Отправлено 07 декабря 2016 — 07:51
Упростите себе задачу, купите в стиме. И потом поставьте MGE себе.
Спс. За ответ, а можно ссылочку на скачивание MGE, а также где можно прочитать что и как устанавливать. А в стиме нужно будет убрать галку автоматического обновления или не обязательно?
#4 gkalian
Отправлено 07 декабря 2016 — 09:09
Морровинд уже много лет не обновляется в стиме, там просто не чему обновляться, игра ж давно вышла.
Вот тут можно почитать про МГЕ или тут. Однако есть еще и ХЕ-версия.
Разница между обычной версией (рекомендую ставить бета-версию или XE, если машина позволяет) и XE такая:
Все объекты отбрасывают тени, движущиеся вместе с движением солнца. Всё как в жизни!
Набор шейдеров высокого качества.
Нормальная функция снятия скриншотов. Просто нажмите PrintScreen.
Исправлено выскакивание объектов у границ экрана. Теперь трава и Distant Land не замедляют производительность ни на один кадр.
Трава расступается под ногами игрока и лучше освещена.
Шейдеры не влияют на прицел, не растекаются по экрану во время загрузки, не портят ролики.
В оконном режиме окно прилипает к краю экрана, позволяя пользоваться Alt-Tab.
Новые подводные эффекты.
Вода отображается на локальной карте, в то время как обычный MGE не позволяет ей там рендериться.
Поддержка исправления качества UI из Morrowind Code Patch.
Рассеивание тумана, улучшенное небо, рассветы и закаты.
А, и да. Установите еще Morrowind Code Patch, полезно будет.
Lord RZ и amicable нравится это
#5 Scarab-Phoenix
Отправлено 08 декабря 2016 — 00:22
У нас было 2 Путеводителя по Империи, 5 частей ТЕС, 75 фансайтов, термос кофе с бурбоном и целое множество артбуков всех сортов и расцветок, а также Баттлспайр, Редгард, недавно вышедший ТЕСОнлайн, интерактивная карта Тамриэля и фанфики Киркбрайда. Не то, чтобы это был необходимый запас для фаната ТЕС. Но если начал изучать лор, становится трудно остановиться. Единственное, что вызывало у меня опасение — это фанфики Киркбрайда. Нет ничего более беспомощного, безответственного и испорченного, чем киркбрайдисты. Я знал, что рано или поздно мы перейдем и на эту дрянь. (с.)
Morrowind: Hints (English)
Странник
Группа: Обыватель
Сообщений: 14
Репутация: нет
Нарушений: (0%)
Всем, доброго времени суток!
В последнее время понадобился English и пришёл к выводу: почему бы свою RPG-зависимость не обратить на пользу делу)))
Моя задача: установить Morrowind c дополнениями Tribunal и Bloodmoon на английском языке с поддержкой разрешения 1920*1080.
В наличии есть лицензионные диски локализации на русском языке от Акеллы. Ещё есть лицензия цифровой версии игры от 1С The Elder Scrolls III: Morrowind. Game of the Year Edition к сожалению тоже на русском.
Просьба подсказать, как мне решить эту задачу? Если эти версии игры не подходят, куплю Steam-копию. И как добиться широкоформатного разрешения 1920*1080 при этом?
Заранее благодарен, рассчитываю на вашу помощь в этих вопросах!)))
Магистр
Группа: Лорд
Сообщений: 3 290
Репутация: 297
Всем, доброго времени суток!
В последнее время понадобился English и пришёл к выводу: почему бы свою RPG-зависимость не обратить на пользу делу)))
Моя задача: установить Morrowind c дополнениями Tribunal и Bloodmoon на английском языке с поддержкой разрешения 1920*1080.
В наличии есть лицензионные диски локализации на русском языке от Акеллы. Ещё есть лицензия цифровой версии игры от 1С The Elder Scrolls III: Morrowind. Game of the Year Edition к сожалению тоже на русском.
Просьба подсказать, как мне решить эту задачу? Если эти версии игры не подходят, куплю Steam-копию. И как добиться широкоформатного разрешения 1920*1080 при этом?
Заранее благодарен, рассчитываю на вашу помощь в этих вопросах!)))
Morrowind: Hints (English)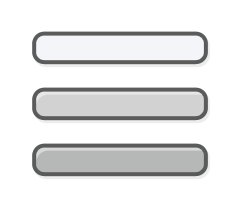 The Elder Scrolls III: Morrowind













Hello! First let me thank you for taking time to read this guide! I really like to help people in any way i can no matter what, and i understand Morrowind isnt the easest for everyone to get into! Anywhoooo, lets get started!
Upon starting the game you will meet for the first and perhaps last time Jiub. Jiub is a fellow prisoner below deck with you, and asks your name. So go ahead and name yourself!
Following the Imperial Guard on top of the deck and across the boarding ramp you are presented with character customization. Here you can make your character!
Go ahead and choose your favorite race. Modifying appearance in anyway you choose. Each race comes equip with different bonuses and powers relating to certain skills, these skills, pay attention to, as they may be more helpful than you think, than in other Elder Scrolls titles.
The skill bonuses arent game changing crucial, but they sure can give you a small boost to the character you plan to play as, so choose wisely. or dont! Its up to you!
So you have made a character and proceeded into the Census Building, GREAT. JUST. JUST GREAT. YOU ARE REALLY BUTTERING THE BREAD NOW. Well, now its time for a somewhat big decision, are you ready? Well you will be asked to make a class pretty much!
So, if this guide you are reading is because you want the smoothest experience with Morrowind, i recommend not choosing the random class option for completing a quiz, oh no. I do recommend choosing a pre-defined class, or if you want to play extremely specifically make your own!
In Morrowind your classes have more affect on your gameplay than in say Skyrim or Oblivion (If you played Skyrim or Oblivion as your first elder scrolls game like some people, and are expecting a similar experience that is). Now, this is were you need to choose wisely, your Major Skills are major, if you think you can go around willy nilly just using anything and hoping to level up your character by using those. YOU WOULD BE WRONG. However, you can still use whatever you feel.
Just understand, whatever you choose as a major skill (and even the slightly slower to level up Minor skill), is what you need to increase, to physically level up your character and make stronger.
Your other skills can level up and be more powerful, giving you that freedom, but they start and a significantly lower skill level than your majors, and increase much MUCH slower.
So youve made that character? By the way, if you want a little bonus to level up a bit quicker, along with your major skills, add either Acrobatics or Athletics to that (As they are the easiest to increase) since you level those up by Jumping, and Running (I KNOW YOU CAN WIN THE GAME BY JUMPING OR DOING A TOUR DE FRANCE) Anywhoooo, youve created your future GOD CHARACTER WITH A MAJOR IN BEING THE COOLEST DUDE WITH THE BIGGEST D1CK (Or female equivelant. breasts maybe. who knows) GREAT JIM BOY!
After you've asked that snazzy imperial in the Gold armour about your duties, you are all set to go! Get that quest started, but. how do i start? Well however you please! «But» you may ask, «I didnt come here to be told i have freedom, i DONT KNOW WHAT TO DO WITH IT DAMMIT.» Dont fret i say, ill tell you some easy quests in the area to get you started with some cash or even loot!
You may want to go in the rooms and loot some of the jazz (items, stuff, etc) from the census backrooms to sell to the merchant at Arielles Tradehouse the left upon exiting the building.
But WAIT! if you collected the ring of healing from the barrel, you will notice a little wood elf walking about named «Fargoth» and he lost his ring, give it to him. (Dont worry pal! we are going to get it back)
Cool, you've given Fargoth his ring back. Now lets get it back. Upon going into Arielles Tradehouse, and sell the stuff you «Borrowed» for some extra Septims, you may notice a set of stairs. how bizzare for a structure to have such a HEAVENLY CONTRAPTION, walk up them.
Two things, first talk to the Nord man at the top for a quest to retrieve some stolen gold, next, go to the door on the far side of the room. Its locked, and at mid-high lock level (Lock level 40, this is where the tower ability could be useful) you may save, now pick the lock or cast the Tower Sign ability to unlock up to level 50 or so locks once a day (You shouldnt actually get in trouble regardless, of the message) now go over and look under the bed for some Imperial Newtscale Armour i believe, and under the pillow on the bed if you loot it is an Enchanted dagger of i believe swiftness. Cool.
Now onto the Quest.
Alright, lets get down and dirty, the quest if you didnt pay attention wants you to find Fargoths secret stash, to do so, leave the Tradehouse and go towards the lighthouse building near the bog with the stump.
Go inside and climb to the top of the lighthouse, now wait until about 10pm or so, and if you are out and on top, and waiting, looking towards town, you should see a certain familiar wood elf start heading towards the lighthouse in a sneak position (Dont worry hes not going to close or inside to you) watch him, and eventually he will walk into the bog towards the stump.
After he leaves the stump, jump down or walk back down, and approach the stump he was at (it was hallowed out! That cheeky ♥♥♥ clown!) Inside is the ring of healing and some cash along with perhaps some other items. (Told you we'd get the ring back). Return to the nord and give him the gold, and he gives you your cut!
Got enought gold, got a feel for the game yet? Well if you have you can stop now, and i bid you farewell sir/madam! It was a pleasure informing you! And may you stop Red Mountain and save Morrowind!
If not. and you want a few more tips! Continue, by all means, i have a bit more to say. 😉
Alright alright, you think you are baller af, well maybe you want to test your might a bit. Venture out of the town across the bridge and go left a bit, and eventually you may find a dead body near some vermin, a skeever or scrib perhaps. Inspect it and take the contents of the corpse, it should start a quest. Venture a bit farther north of the little seyda neen bridge and you will hear a screech of the infamous falling man! Named Tarhiel? I beileve, on him are some clothes a weapon and spells of Icarian Flight (DONT USE THESE RIGHT NOW or do. seee what happens).
On to the quest, to do it, return to the Census man who gave you a quest and tell him about the body and give him the money. Now find the killer. Talk to the lady you may have noticed in the lighthouse and she will reveal it may be a dark elf who lives in seyda neen in one of the huts near the bog with the stump.
Investigate him, and he will tell you he killed the man. You can either keep it a secret, or you may HONOR THE DEAD AND SLAY HIM WITH ALL OF YOUR MIGHT BWAAAA. Upon doing so, make sure you get his ring and take it back to the lady for some free health potions. BUT more importantly, return it to the Census guy for a fairly generous amount of Gold. NICE
One more thing before you take that Silt Strider flight to Balmora.
Near the silt strider is a cave called, i beileve «Adda-. Amma-. Amassitrus? I dunno, something like that, its the only one in the are really so cant miss it. In it are some bandits, a wizard i believe, to kill, and a rat or two. Along with a cage of slaves you may free! Who. dont really give you anything but gratitude. but you find some loot in the cave!
Well, i hope my guide brought you some help in this year of December 12th 2015! I dont know many aside from me who still play morrowind, but i appreciate those curious enough or who like it enough to play it still!
And thank you for reading! I appreciate it! Although it does nothing to me but bring appreciation, i still thank you!
Feel free to friend me to play games sometimes, or ask for other tips on the game that dont involve this «quadrent» if you will of the game.
Anyways enjoy this strange, complicated, lovely 2002 RPG! Farewell reader!
The Elder Scrolls III: Morrowind/Unused Spells and Enchantments
Morrowind has a number of spells and enchantments that were never used.
Содержание
Abilities
A number of Abilties went unused.
Waterweird
A strange water walking ability that has a magnitude of 1. The construction set ID is mirpal_waterwalk. This spell obviously belonged to the wise woman of the Ahemmusa Ashlander tribe, Sinnammu Mirpal. However, it seems that she was given a different water walking ability labeled with CS ID water walking (unique) (Which has the in-game name of just «Water Walking»).
Diseases
Quite a few diseases are never used in Morrowind.
Dampworm
This disease is completely unobtainable by normal means. In-game text hints that it was originally intended to be caught from the Nix-hound. However, there is no diseased variation of the Nix-Hound in the game. (note that the Blighted Nix-hound doesn't count as it's infected with a blight disease and not a common disease) as the description below states, the disease was supposed to drain the player's speed attribute by 30 when infected.
«Dampworm is a serious common disease affecting a victim's mobility. Symptoms include uncontrollable muscle spasms and twitching. It may be contracted from the nix-hound.»
Rattles
Another disease that cannot be contracted normally. In-game text reveals it's another disease the Nix-Hound was supposed to carry. It drains willpower and agility by 10.
«Rattles is a mild common diseased affecting a victim's willpower and dexterity. Symptoms include muscle spasms and listlessness. It may be contracted from the nix-hound.»
Rockjoint
This disease isn't normally able to be contracted. It seems that it was meant to be carried by the Guar and Alit at one point. Oddly enough, it mentions them as if they were dropped variations of those creatures. («Dusky Alit» and Domesticated Guar»). This disease drains Agility by 40.
«Rockjoint is an acute common disease affecting a victim's manual dexterity. Symptoms include painful swelling and immobility of all joints. It may be contracted from the domesticated guar or dusky alit.»
Rust Chancre
This is another disease that cannot be contracted normally. It drains personality and speed by 10. The in-game text mentions the «waste Rat» as if it were a variation of the rat rather than a description which hints there may have been enemy variations that were either removed, or had their names changed.
«Rust chancre is a mild common disease affecting a victim's mobility and behavior. Symptoms include swelling and rash, and painful muscle spasms. It may be contracted from the waste rat.»
Disease Oddities
The following diseases were intended to be caught from creatures but only appear on NPCs or were intended for other creatures entirely according to in-game text. Some of which seem to have either been removed or renamed. And yes technically these diseases ARE used but this covers some oddities with these diseases.
Ataxia
This disease can be caught from The Diseased Alit and Plague Bear (in Bloodmoon). However according to in-game text, it was supposed to originally be contracted from the Slaughterfish.
«Ataxia is a mild common disease affecting the victim's strength and dexterity. Symptoms include generalized pain and muscle stiffness. It may be contracted from slaughterfish.»
Brown Rot
This disease is only carried by both varations of the Bonewalker. Bonelords and regular skeletons were supposed to be infected with it (there is a unique skeleton that carries this disease named Worm Lord still in the game however).
«Brown rot is a mild common disease affecting the victim's strength and behavior. Symptoms include necrosis and sleeplessness. It may be contracted from the bonewalker, skeleton, greater bonewalker, or bonelord.»
Chills
Aside from a single NPC named Fedris Tharen, there is no way to catch this disease. (You can randomly catch it from Fedris Tharen if you kill him and open his inventory or get physically attacked by him). In-game text reveals that carriers of Chills were all of the undead listed above that were supposed to carry Brown Rot (or in the case of the Bonewalkers and a couple of unique creatures, which actually do carry it).
«Chills is an extremely dangerous common disease affecting the victim's mind and coordination. Symptoms include clumsiness and mental confusion. It may be contracted from the bonewalker, skeleton, greater bonewalker, or bonelord.«
Greenspore
This is another disease that can only be contracted from NPCs. In this case there's two. A redguard named Din and a Bosmer (Wood Elf) named Thoronor. In-game text indicates it was also supposed to be contracted from Slaughterfish. (Din even talks about getting infected by one, as well as calling the player a slaughterfish due to the hallucinations the disease causes.) Thoronor on the other hand never even mentions having the disease despite being infected with it.
«Greenspore is a serious common disease affecting a victim's behavior. Symptoms include irritability and violent outbursts, and may include mild dementia. It may be contracted from slaughterfish.»
Wither
Wither can be contracted from the Dreamer NPCs. However, it seems the player was originally supposed to contract it from the Dreugh.
«Wither is a mild common disease that affects a victim's strength and endurance. Symptoms include loss of energy and shortness of breath. It may be contracted from dreugh.»
Yellow Tick
Another disease that's used and on the proper creature. Though the in-game description refers to a «Least Kagouti». Chances are all of these different creature names may have been what the diseased variations of creatures were originally called. They were probably changed to «Diseased *creature name here* to better tell the player that they were diseased.
«Yellow tick is a mild common disease affecting a victim's strength and mobility. Symptoms include dark, bruise-like swelling, sensitive to touch. It may be contracted from the least kagouti.»
Helljoint
This disease isn't unused, but the in-game text refers to the cliff racer as «Girdle-tailed Cliff Racer». First it seems like a description, but other diseases have creature name oddities as well (see Rust Chancre for a significant oneː Waste Rat.)
«Helljoint is a mild common disease affecting a victim's mobility and dexterity. Symptoms include persistent irritation and inflammation of joints. It may be contracted from the girdle-tailed cliff racer.»
Enchantments
A few enchantments don't get used in-game.
Foeburner
Foeburner is a uniquely named Dwarven Claymore that is actually used. Unfortunately, it lacks any sort of enchantment making the renaming redundant. The proper enchantment is currently unknown. There is an enchantment called breath of molten gold which has as cast once on self enchantment of Fire Damage for 30-40 points for 20 seconds. Due to the fact that «target self» and «cast once» are default values, it's possible that they never changed them. With these values changed to «touch/target» and «cast on strike, Foeburner would be quite strong but would instantly consume its 175 charge from just one attack as the spell costs the same amount which would keep the weapon from becoming terribly overpowered.
test magic axe
An enchantment that seems to have been used for testing. It has a Cast once effect of Fortify Magicka 1-15 points for 1 second on target and Fortify Maximum Magicka 1-20 points for 1 second on target. There is no weapon that uses this enchantment in the game obviously. at least not anymore anyway.
Sunder
Apparently it seems Sunder's enchantment was originally intended to be cast on use. The old enchantment, known as sunder_en (the used enchantment is known as sunder_rev2_en.) seems to have all negative effects. When used it Damages Health 10-20 points for 10 seconds on self, Damages Magicka for 10-20 seconds for 10 seconds on self, and Damages Fatigue 10-40 points for 10 seconds on self. It seems obvious why they made a new enchantment for it. Alternatively, it could be that this enchantment was intended to be used for the unused Fake Sunder.