Spider-Man: Web of Shadows «Electro-Proof Suit»
Eight Spider-Man suits that we want to see in Marvel's Spider-Man for PS4
Many alternate Spider-Man suits have been confirmed to be in Marvel's Spider-Man, thanks to careful sleuthing by those fortunate enough to have played the demo. With that said, there are still a bunch of suits not confirmed that we all definitely want to see. As such, I collected a few of my favourites for Insomniac's perusal (you know, in case they read this and need ideas). Here are a few suits that I want to see in Marvel's Spider-Man for PlayStation 4.
1. Bombastic Bag Man
When you go through the hundreds of possibilities for Spider-Man suits, I bet that this paper-bag and spare Fantastic Four costume combination is hardly ever one to make the shortlist. To me, however, it is a classic that absolutely needs to be in the game.
The Spare Fantastic Four costume is a suit that Peter Parker had to wear after Reed Richards (Mr Fantastic) separated Parker from the Alien Symbiote for the first time. The idea for the suit actually came from the Human Torch, who suggested that Peter don an old spare costume to fight crime. It was also his idea to add the "Kick Me" sign on the back of the suit.
The Bombastic Bag Man, along with the famous reveal that the Black Spider Suit was actually an Alien Symbiote, was revealed in Amazing Spider-Man #256 (November 1984). Beyond the next few comics, Bombastic Bag Man never made an appearance in comics again. Thankfully quite a few developers have held a special place in their hearts for the suit. As such, the suit made its way into Spider-Man (2000), the PlayStation video game where I first saw the suit; Spider-Man 2: Enter Electro (2001); Spider-Man: Shattered Dimensions (2010); and Spider-Man: Edge of Time (2011). Here is hoping it will also be featured in Marvel's Spider-Man.
2. Fear Itself
"Yet another one of these vague one-off Spider-Man suits" I hear you say… pretty much. The Fear Itself suit is not only one of the coolest looking skins in Spider-Man's arsenal, it is also designed by Tony Stark in collaboration with materials from Nidavellir. Spider-Man's Fear Itself suit first appeared in Fear Itself Vol. 1 #7 (December 2011).
The Fear Itself comic series is a crossover storyline between many of the Marvel Universe's major players. The storyline revolves around The Serpent, who declares itself as the True All-Father of Asgard. The Serpent awakes and besieges Asgard, as such, all Asgardians, including Odin and Thor, must travel back home. This leaves the heroes of Earth to fend for themselves.
Tony Stark builds many of the survivors their own special armour that he created in cooperation with the dwarves of Nidavellir. All suits have unique properties, and Peter Parker's suit is no different: it features special gauntlets with sharp blades that can stand the weight of Mjolnir. The Fear Itself suit also looks all glowy and cool. I really hope this is one of the unconfirmed Spider-Man suits.
3. Future Foundation Spider-Man
Yes. Yet another one-off Spider-Man costume. I bet you are starting to see a pattern! The Future Foundation Spider-Man (FF Spider-Man) first appeared in Fantastic Four #579 (May 2010). In this comic, Mister Fantastic forms a brand-new group of superheroes after he became discouraged as a scientist. Although Spider-Man is credited as a fellow founding member of the team, he really only joined after Human Torch died by preventing an invasion from the Negative Zone.
The costume has a sleek-looking white and black colour scheme and is made from "third generation unstable molecules". This means that the suit can never get dirty, and can change form with a single thought.
I think the suit is very cool, although not many fans like it because of its radically different design. It comes in an inverse variation that often gets confused with the Black Suit or even the Symbiote Spidey. With that said, the suit has had its fair share of appearances in games. 2011's Spider-Man: Edge of Time featured the suit, while it was also an unlockable suit in Ultimate Marvel vs. Capcom 3 (2011), The Amazing Spider-Man Video Game (2012), and Marvel: Avengers Alliance.
4. Spider-Armour Mk III
I personally think the Anti-Sinister Six Armour (also known as MK III) is a beautiful costume that looks like it means business. As the successor to the MK II (which has been confirmed to be in the game), the MK III provides everything the previous version did, and much more: a fancy helmet with technology such as an echolocator, a commlink, holographic visor, and even the "Pink Hippo" App that allows Parker to change Sandman's form against his will. The suit also features fancy electro-proof technology, built-in web-shooters, flight capabilities, and yes, a utility belt with different types of webbing cartridges.
It is a sleek and robust suit that Peter created with the last bit of resources from Horizon Lab; all in an aid to battle against the Sinister Six in Amazing Spider-Man #682 (May 2012). Since the Sinister Six are the criminal group that oppose Spidey in the upcoming game, it seems only fitting that the Spider-Armour MK III would feature as one of Spider-Mans suits. Then again, maybe the MK II Armour is just a precursor the MK III. Oh, my Spider-Senses are tingling!
5. Dusk
Please, please, PLEASE let Dusk's Suit be in this game, Insomniac! The Spider-Man Dusk suit is one of the most unique suits that I have ever seen. It is also, in my opinion, one of the coolest suits to have first appeared in Spider-Man Vol. 1 #90 (November 1970).
In the comics, Peter Parker was framed for murder by arch nemesis Norman Osborn and the Trapster. In order to clear his name, Parker created four different identities. One of those identities was Dusk, based on Negative Zone technology that could blend with shadows and darkness. As a wanted man, you can imagine the benefits of blending with shadows and darkness.
If alternate Spider-Man suits have special capabilities in Marvel's Spider-Man like suits had in Spider-Man (2002), blending with darkness would be a cool little gimmick for anyone playing through a New Game Plus mode, anyone who knows the cheat codes, or alternatively, anyone who is willing to "pay to win" (also known as hard cash).
6. Spider-Man 2099 (?)
This is a weird one. Many outlets that have managed to dig a little deeper into the gameplay demo showcased at San Diego Comic-Con 2018, seem to be torn in two about whether this suit is in the game or not. US Gamer, for instance, mentions that "one outfit also carried the distinct silhouette" of this suit, while other outlets do not mention it at all.
As such, I am including this suit in both my "Want", and "Confirmed" lists. Sue me.
The future Spider-Man suit from 2099 first appeared in a three-page preview inside The Amazing Spider-Man #365 (August 1992). However, it was not until November 1992 that Miguel O'Hara donned the suit in Spider-Man 2099 #1, where he is the 2099 version of present-day Spidey, with pretty much all of the same powers – only, enhanced with future technology.
The original Spider-Man 2099 suit is blue and red, just like many other Spider-Man suits. The recently published version of the suit, however, has taken on a grey/silver and red colour scheme that better fits the rejuvenated future storyline.
7. Electro Proof Suit
The Electro Proof might be a weird pick, but hear me out: it makes total sense for the game!
For starters, Insomniac already confirmed Electro's presence within Marvel's Spider-Man. There is gameplay footage showing an Electro heavily inspired by the recent Amazing Spider-Man 2 (2014), complete with bald head and shocking yellow electricity spewing from all parts of his body. As you might imagine, going up against an electrified supervillain could prove difficult… if Peter does not have an Electro Proof Suit!
The suit first appeared in Amazing Spider-Man #425 (August 1997), when Spider-Man had to create a suit that would protect himself from the electrified Sinister Six member. It also looked pretty cool, with orange (or sometimes brown), and black accents. It would be cool if this suit would give Peter enhanced abilities against Electro only, while also doubling the damage from any other villains, in a New Game Plus scenario.
8. Prodigy
Prodigy's suit is yet another one of the four Spider-Man suits that Peter Parker had to utilise to clear his name after arch nemesis Norman Osborne framed him for murder. Prodigy was created to be an "old-fashioned good-guy" with superhuman strength and speed. Instead of using a web to swing from building to building, Parker — as Prodigy — jumped from rooftop to rooftop. The helmet was also only partial, which resulted in Parker having to wear makeup to hide his identity completely.
The suit, which first appeared in The Spectacular Spider-Man #257 (May 1998), is a beautifully crafted "knightly" suit with sweet gold, red, and silver aesthetics. The suit was also enhanced magically, thus enhancing Peter's usual metahuman abilities, and made them super. His cape also allowed for gliding when caught in air currents.
I really want to see Prodigy's Suit for two reasons: 1) it looks amazing, and 2) it would prove that the suits featured in Marvel's Spider-Man go beyond just looking like reskinned Spider-Man suits.
That is it for my personal picks of Spider-Man suits that I would like to see in the game. I have to be honest: the sheer number of suits already confirmed are pretty fantastic. These picks are just wishlist material – however, if we have learned anything from the Batman: Arkham titles, it is that you can have pretty much as many suits in the game as you would like.
The Amazing Spider-Man 2 — Web Threads Suit DLC Pack Steam CD Key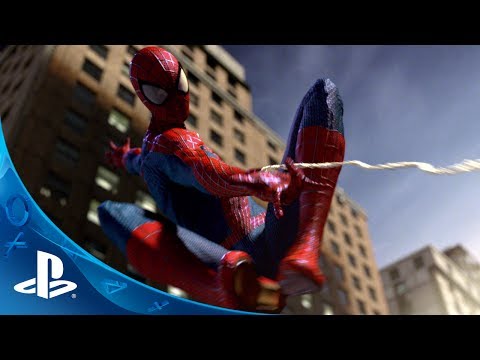 Available payment methods
Offers
Description
System requirements
Activation details
Seller
Seller rating
Completed orders
Price
Actions
WeeD Keys
Seller
Seller rating
Completed orders
Price
Actions
WeeD Keys
Includes:
The Amazing Spider-Man 2 — Electro-Proof Suit
The Amazing Spider-Man 2 — Ends of the Earth Suit
The Amazing Spider-Man 2 — Iron Spider Suit
The Amazing Spider-Man 2 — Cosmic Spider-Man Suit
The Amazing Spider-Man 2 — Black Suit
The Amazing Spider-Man 2 — Spider-Man Noir Sui
CPU: Intel Core 2 Duo 2.6 GHz / AMD Athlon 64 X2 3800+
RAM: 3 GB.
OS: Windows XP.
VIDEO CARD: 512 MB 3D hardware accelerator card required – 100% DirectX 9.0c with Shader Model 3 support. .
FREE DISK SPACE: 9 GB
Go to: http://store.steampowered.com/ and download STEAM client
Click «Install Steam» (from the upper right corner)
Install and start application, login with your Account name and Password (create one if you don't have).
Please follow these instructions to activate a new retail purchase on Steam:
Launch Steam and log into your Steam account.
Click the Games Menu.
Choose Activate a Product on Steam.
Follow the onscreen instructions to complete the process.
After successful code verification go to the «MY GAMES» tab and start downloading.
If you have any problems regarding activation, please contact us:
Spider Man Shattered Dimensions Part 7 Naked Electro Gameplay Walkthrough
Название: Spider Man Shattered Dimensions Part 7 Naked Electro Gameplay Walkthrough
Длительность: 23 мин
Битрейт: 192 Kbps
30.27 MB и длительностью 23 мин в формате mp3.
Похожие песни
Spider Man Shattered Dimensions Part 8 Noir Gameplay Walkthrough
Spider Man Shattered Dimensions Part 6 Naked Electro Gameplay Walkthrough
Spider Man Shattered Dimensions Part 9 Hammerhead Gameplay Walkthrough
Spider Man Shattered Dimensions Part 10 Pain Factor Gameplay Walkthrough
Spider Man Shattered Dimensions Part 11 Deadpoolzilla Gameplay Walkthrough
Spider Man Shattered Dimensions Part 12 Deadpool Boss Gameplay Walkthrough
Spider Man Shattered Dimensions Part 13 Vulture Gameplay Walkthrough
Spider Man Shattered Dimensions Part 16 Bombastic Bagman Gameplay Walkthrough
Spider Man Shattered Dimensions Part 18 Sandman Boss Gameplay Walkthrough
Spider Man Shattered Dimensions Part 19 Creatures Gameplay Walkthrough
Spider Man Shattered Dimensions Part 20 Scorpion Boss Gameplay Walkthrough
Spider Man Shattered Dimensions Part 21 Carnage Gameplay Walkthrough
Spider Man Shattered Dimensions Part 22 Carnage Egg Gameplay Walkthrough
Spider Man Shattered Dimensions Part 23 Osborn Gameplay Walkthrough
Spider Man Shattered Dimensions Part 24 Green Goblin Gameplay Walkthrough
Spider Man Shattered Dimensions Part 26 Silver Sable Gameplay Walkthrough
Spider Man Shattered Dimensions Part 27 Dr Octopus Boss Gameplay Walkthrough
Spider Man Web Of Shadows Episode 2 Bash Some Goons
Spider Man Shattered Dimensions Part 28 Juggernaut Boss Gameplay Walkthrough
Spider Man Shattered Dimensions Part 29 The End Gameplay Walkthrough
The Amazing Spider Man 2 Videogame Walkthrough Part 9 New Suit Hd
Spiderman Shattered Dimensions All Bosses Ending
Spider Man Shattered Dimensions Part 1 I Am Spider Men Gameplay Walkthrough
The Amazing Spider Man Episode 1 Oscorp Is Your Friend Hd Gameplay Xbox 360 Ps3
Spider Man Shattered Dimensions Part 2 Track King Gameplay Walkthrough
Spider Man Web Of Shadows Episode 6 Black Cat
The Amazing Spider Man 2 Videogame Walkthrough Part 7 Wilson Fisk Hd
The Amazing Spider Man 2 Videogame Walkthrough Part 5 Symbiote Hd
The Amazing Spider Man 2 Videogame Walkthrough Part 10 2099 Hd
Spider Man Shattered Dimensions Part 3 Super Kraven Gameplay Walkthrough
Spider Man Ps4 Part 1 I Am Spider Man
Spider Man Shattered Dimensions Part 4 2099 Gameplay Walkthrough
The Amazing Spider Man 2 Videogame Walkthrough Part 16 Electro Hd
The Amazing Spider Man 2 Videogame Walkthrough Part 2 Home Hd
The Amazing Spider Man 2 Videogame Walkthrough Part 1 I Am Spider Man Hd
The Amazing Spider Man 2 Videogame Walkthrough Part 4 Shocker Hd
The Amazing Spider Man 2 Unlock Electro Proof Suit Costume Outfit Dlc
The Amazing Spider Man 2 Videogame Walkthrough Part 11 Suit Up Hd
Lego Batman 2 Lego Brick Adventures Part 10 100 Gold Bricks
Spider Man Shattered Dimensions Part 5 Hobgoblin Gameplay Walkthrough
The Amazing Spider Man 2 Videogame Walkthrough Part 12 Black Cat Hd
The Amazing Spider Man 2 Videogame Walkthrough Part 8 The Plan Hd
Spider Man 3 All Venom Scenes W Gameplay 2007
Spider Man Web Of Shadows Game Movie 7
The Amazing Spider Man 2 All Suits Costumes Gameplay
Spider Man Black Suit Vs Spider Man Disney Infinity Battles
Spider Man Vs Electro Times Square Battle Stop Motion 2 By Gatoperro
Ice Scream Man Scary Game Where Chump Plubby Ones Don T Survive Fgteev
Сейчас скачивают
Spider Man Shattered Dimensions Part 7 Naked Electro Gameplay Walkthrough
Заработок Для Нищих Arizona Rp 2019
Соник И Шедоу Яой
Сватьи 2 Предложение
Sak Noel Loca People John E S Remix Video Mix
Oceania Sport Information Centre Osic Live Stream
Майнкрафт Наруто 1 Я Генин Прохождение Minecraft
Twisted Meme Gacha Life
Проект Белая Кошка Нулевая Хроника 1 4 Серия Смотреть Топ Аниме Все Серии Подряд
The Witcher 1 Прохождение Ведьмак Прохождение 1 Будет Интересно
Kmsauto Net 2020 Windows 10 Activator Office 2016 Activator Get Free
I M Lucky To Have You Speedpaint Gift
Last Oasis Вперёд За Табличками
Govt Of Indian Some Changes In Fdi Rules For Foreign Company Specially China Breaking News Its News
Что В Коробке Челлендж На Хэллоуин Сладость Или Гадость Halloween 2018 Наша Маша
Кръщене На Краси Антониа И Али
Новые Хитовые Песни 2020 Новые Песни Новые Хиты Все Самое Новое И Лучшее
Make A Wish Meme
Why Nordic American Tankers Nat Stock Is Down May 2020 Will I Sell Out Position Update
Турция Сиде Недорогие И Хорошие Отели Лучшие Отели 4 В Турции Бюджетный Отдых В Турции
Playboi Carti Glock Slowed Reverb
Michael Jackson Challenge Video Mjcollection Fr
Тохир Содиков Альбом 2019 Tohir Sodiqov Konsert Dasturi 2019 Bolalar Guruhi Toxir Bolalar
Снегирь Крючком Авторский Мастер Класс
Кружок L3 07 О Праве Наций На Самоопределение
Даша Кошкина Million Official Video
Слон Набрал 100 Звёзд Розыска И Устроил Погоню От Копов В Гта 5 Моды Обзор Мода Gta 5 Игры Видео
Ангар Авто Автомобильный Комплекс
Бешанный Клев Окуня На Волге
Jay Z Big Pimpin Ft Ugk Screwed Version
Вот Прекрасные Молитвы О Прощении Методика Прощения
Э Мануэла 100 Борам Гуш Кни Бо Мефорат Мастер Сура Хит 2020
Крутое Видео Для Крутых Пацанов
Stoneshard 1 Первое Крупное Обновление
Равноправие И Разделение Семейных Обязанностей В Немецком Обществе Честный Диалог С Дмитрием
Азия Baqay Опмай Опмай Класстастар
Да Он Воскрес Семья Кирнев Aurel Malai Leko Христианские Пасхальные Песни Песни На Пасху
Intervista A Fabrizio Miccoli
Flow Xo Тарифные Планы Сервиса По Созданию Чат Ботов
Fastest Diesel Train Of India 135 Kmph Brutal Njp Shatabdi Express With First Wdp4
Лада Дэнс Жить Нужно В Кайф Регги В Ночи
Порядок Времени Автор Карло Ровелли
450 М Кв Ховли Жой Пакет Мошина Билан Кушиб Сотилади
Упование П Н Ситковский Проповедь Мсц Ехб
Наряды Для Девушек 2 Gacha Life
Вне Формата Американская Трагедия Апокалипсис